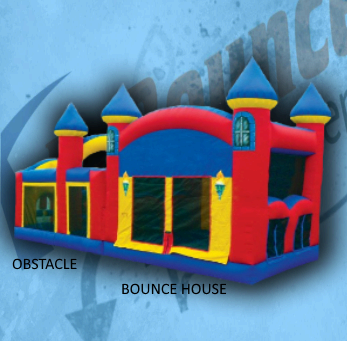 Double Play A: bounce house and obstacle
Look no further… an obstacle course rental is right here!!
Bounce House and Obstacle Course
Looking to mix it up for your next event? Take a look at this unique obstacle course rental and standard bounce house combination. This is by far one of the most popular pieces of equipment out there! Also perfect for church, school, and community events.
$200.00 per day (plus tax)
Dimensions: 20'x10'x14′
Electrical: (2)115v/20-amp circuits